The MontrealHome Guide to Selling your Home
Some people will have you believe that selling your home is one of the most stressful times in your life. But it needn't be – especially not when you have us here to help you.
​
Here is our step-by-step guide to preparing your home for sale, designed to put you in the best stead for having a smooth, positive experience.
1. Getting Your Home Ready to MarketPhotography

We want your home to gain as much attention as possible when it launches, so capturing it at its best is crucial.

Our photographers are highly experienced and will work to make your home look as attractive as it can be. To help them make the shoot as successful as possible, we recommend doing the following:

– Time it Right. Go for a time slot when daylight falls on the best rooms and exteriors. Does your home only receive direct sun after 2pm? Go for an after-lunch shoot

– Spring Clean. In our experience, cables, TVs, cushions, pet paraphernalia, guitars and opinion-splitting artworks are visually distracting, so a tidy up of these items will keep prospective buyers' attention on the spatial qualities instead

– Crystal Clear. Give all the windows a good clean

– Park It. If possible, move all cars away from the front of the building to allow for clear exterior shots

– Clear as Day. We try to shoot using only natural light, so please turn off all artificial lighting

​

Floorplans and Certificate Of Location

We will arrange for a third party to contact you directly to organise a time for your home to be measured up.

The certificate of location is a document that will provide very useful information.

As required by the real estate brokerage forms, the seller must provide his broker with a certificate of location describing the current state of the immovable. If

you have made significant landscaping, extension improvements to your home since moving in, you'll need to commission one.

It is also advisable to commission a new certificate of location every ten (10) years.
​
Expect to pay around $1300. You can find a

local land surveyor via the register:

https://www.oagq.qc.ca/index.php?id=15
2. Getting Your Home Ready to View

Around one in three buyers only see a property once before buying, and one in two see it twice. So, each viewing experience is very precious.
Viewings can be done by either our full-time or well-trained freelance viewing staff, or by you. We've found that buyers love meeting current owners, so don't be afraid to do viewings yourself.

If you do decide to do the viewings, here are our top ten tips for ensuring a positive experience:

1. Identify the two best spaces in the house and try to start at one and end on another

2. When showing potential buyers parts of the house, try to explain them as benefits or backdrops for positive experiences, rather than just features. A balcony, for instance, is not just some bonus outdoor space; it's where you grow your herbs and read the newspaper on the weekends

3. Avoid getting into negotiations – rather, politely direct them back to MontrealHome

4. The fewer people and pets in the house during a viewing, the better. You want people to be able to imagine themselves in the space, which can be challenging with an overzealous Labrador puppy or sleepy teenager in residence

5. Be welcoming. Offer people a drink or, if they've travelled far, ask if they'd like to use the loo. But don't lay it on too thick, you don't want to overwhelm
​
6. Do try to point out positive things that buyers may not necessarily experience when they are there – great sunsets from a particular window, for instance, or proximity to a great bakery, wonderful neighbours, the local parks…

7. Create an atmosphere by lighting a scented candle or putting on some neutral background music, which will also help if you're feeling nervous. People like to know if the house will be warm in winter and cool in summer, so also try to demonstrate this

8. Be ready for the questions. What work have you done? Are there any good restaurants/shops/pubs in the area? What are the neighbours like? Why are you selling?

9. If your home could be easily adapted to other room layouts (by dividing bedrooms, for instance), have a set of plans drawn up that demonstrate the potential new use of space

10. The kitchen is usually the most important space for buyers, so ensure this is as clean and tidy as it can be. Although, there's no harm in showing some delicious-looking preparations for your next meal…
3. Working with montrealHome

We want to present your home in the best possible way, and we understand that you are integral to making this happen.

The Property Particulars

Tell us why you think your place is great. And not only details about the house or apartment, but also about the excellent local primary school; the pub that does the best Sunday lunch in town; the community-focused neighbourhood; or the great parks for family bike rides. We want to convey as many great things about your home to our audience as possible.

In turn, we will put together a sales listing that we think shows your home in its best light. We'll send you the draft presentation and you'll let us know if you're ready for it to hit the market or not. If not, we'll make some edits and work it out.

Other Marketing

The vast majority of our buyers come via our own channels, whether that's social media, our property alerts, or our editorial content, but a good chunk also come through the property portals (Centris, MLS) so don't be shy about showing the wider world what you're selling.

We get a lot of press interest in our properties, so have a think about how comfortable you'd be with press coverage of you and your home, should the opportunity arise.

'For Sale' signs are your friend. They've been around for centuries and there's a reason (it's because they work!) so please think twice about turning one down.

A Relationship

We will navigate the journey of selling, from organizing the first viewing, all the way through to handing over the keys. This process can take months and all sales have their rocky moments so building up trust between you and us is key. Remember, we are there to fight your corner, achieve the best possible outcome for your sale and support you through what can be a particularly exhausting and stressful time.
​
To get the best out of them, please tell us as much as possible. Would you like to be called, emailed, WhatsApp'd? And when? What are you excited about? Or nervous about? We want to know. The more honest you are with us, the more we can help you to achieve what you want from your sale.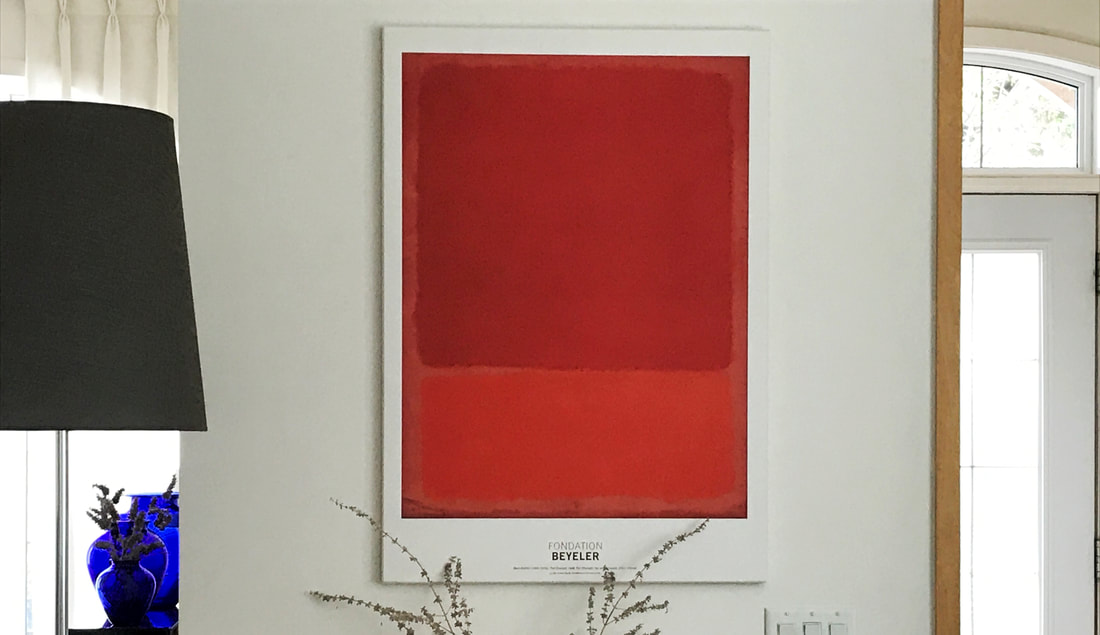 4. Getting Your Home Sale Ready

After all conditions on an offer are agreed, the buyer's notary will need the following documents from you:

- Certificate of location
– Full account details of any mortgages or secured loans
​- Latest Municipal taxes and school taxes statements
– Utilities equipment leasing e.g. electrical, boiler, alarm system etc.
– Any third-party notices or covenant consent
– Declarartion of co-ownership, condominium rules and regulations for condominiums

You are now ready to sell.
​

Other Things to Think About

Let us know as soon as possible if there are any significant issues with your home (structural problems, subsidence, asbestos, flooding, damp issues or Japanese Knotweed) so we can best manage them. As well as this being your legal obligation, it will make your sale quicker and less stressful, as we can be transparent with buyers before a sale is agreed. This helps us to prevent re-negotiations and the sale falling through later down the line.

Speak to your mortgage provider, if you have one, and check to see if there any redemption penalties that might affect the timing of your sale.

Have you had any work done on your property in the last ten years? Then please check, check and check again that you have all the paperwork you need.